Totally 60s-70s Weekender 13th-17th May 2021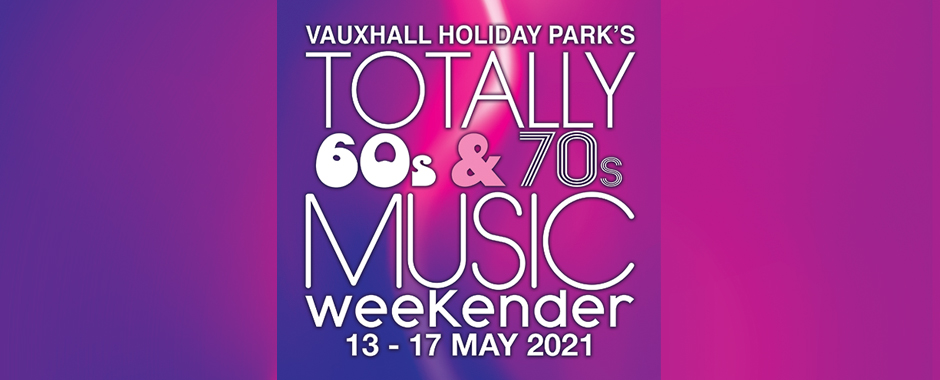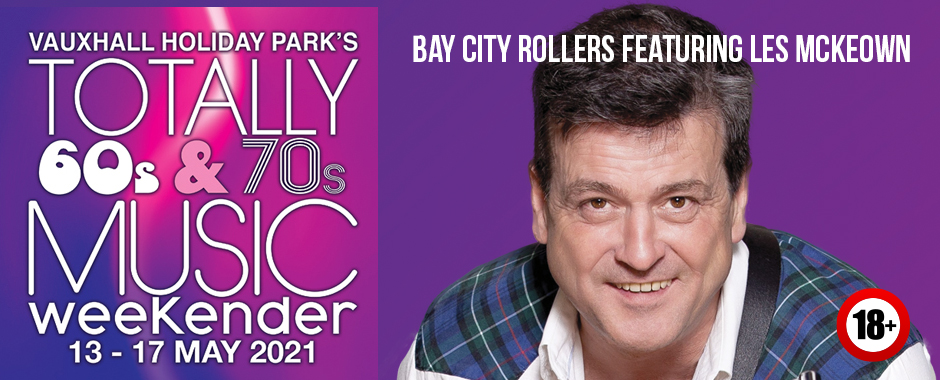 Totally 60s-70s Weekender 13th-17th May 2021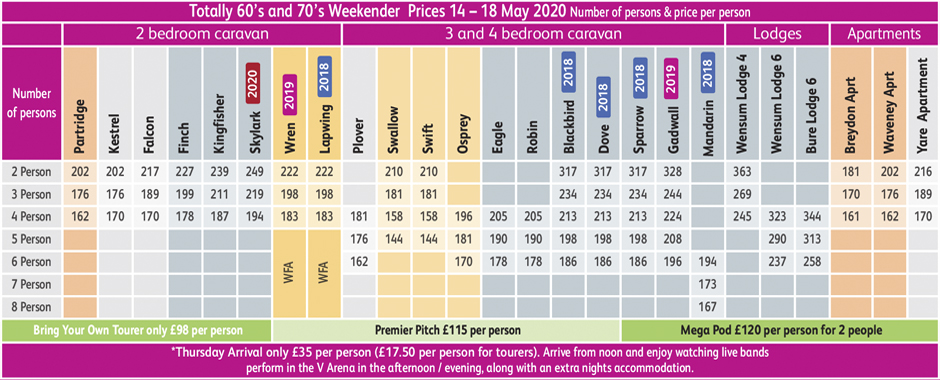 Prices for Totally 60s-70s Weekender 13th-17th May 2021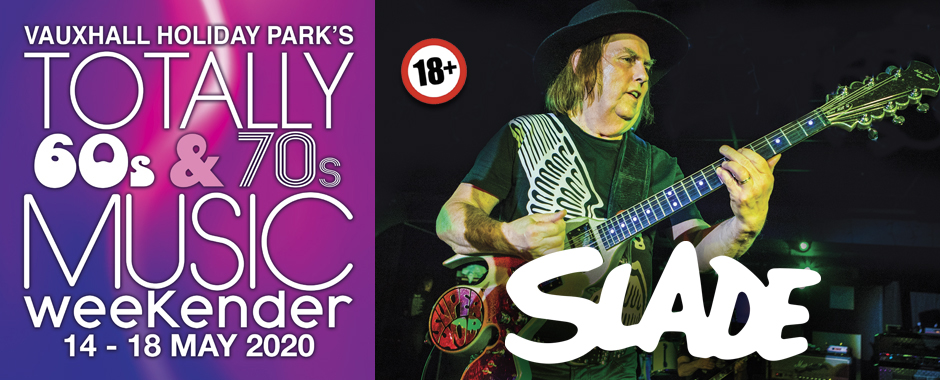 Slade at Totally 60s-70s Weekender 13th-17th May 2021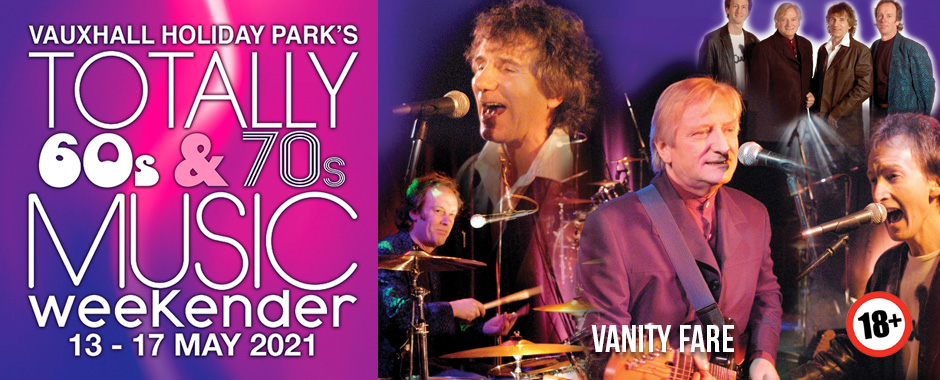 Vanity Fare at Totally 60s-70s Weekender 13th-17th May 2021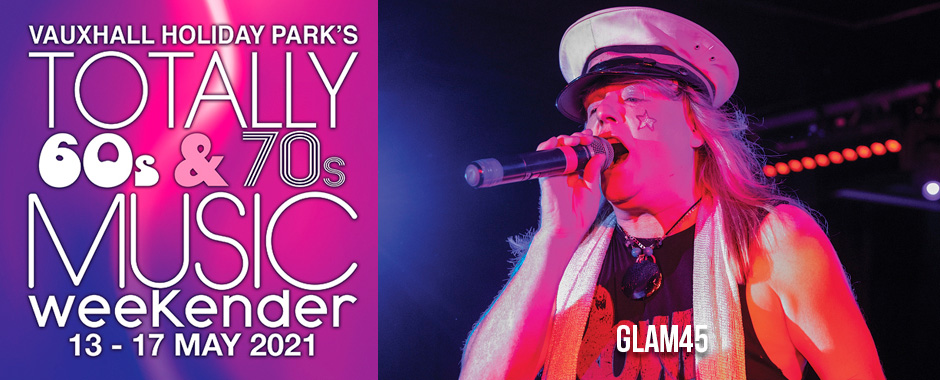 Glam45 at Totally 60s-70s Weekender 13th-17th May 2021
Please note Thursday arrival is available for an extra £35 per person (£17.50 for tourers). Please see details above.

We are pleased to announce this new weekender for 2021. Featuring the very best 60s and 70s music with live bands and tribute acts. You can book at 2019 prices now.
*Thursday Arrival only £35 per person (£17.50 per person for tourers). Arrive from noon and enjoy bands perform in the V-lounge in the afternoon / evening, along with an extra nights accommodation.

Line Up
Bay City Rollers featuring Les McKeown
Slade
Steve Ellis backed by Vanity Fare
Jukebox Heroes
New Amen Corner
Small Fakers
The Berries
THE Hightones
Glam45
The Little Eagles
The 3 Sixties
Sixties Retro
Jersey 4, Frankie Valli Tribute
New York Minute (Little Eagles)
Kevin Dean